Pamper Your Pet's Services
Our services are tailored to your pet's specific needs. We offer standard 30, 45, and 60 minute visits and can do longer stays upon request.
Our DAILY DOG WALKS are geared to the needs of your dog. We can go on a hike, do a brisk walk, or take a slow sniff around the neighborhood depending on the age and fitness level of your dog.

Our PET SITTING VISITS include care for all small animals including dogs, cats, birds, fish, turtles, and reptiles. We visit 1-3 times per day to ensure clean surroundings, fresh food and water, and lots of loving care. We also make sure your home is secure, mail and papers are in, and that noone can tell you are away.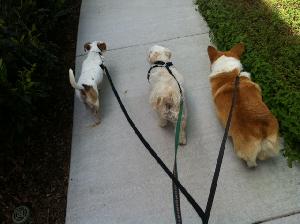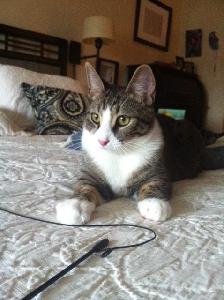 Our OVERNIGHT SERVICE provides a minimum of 12 hours of care for pets that need that extra companionship overnight. We stay and sleep with your pets in your home to keep their stress levels down and maximize their snuggle time!

Our TRANSPORTATION SERVICE helps get your pets to vet and grooming appointments when you need an extra helping hand. We also do pick-up and drop-off at daycare centers in our service area.

Our MEDICATION ADMINISTRATION SERVICES include giving pills, doing insulin shots, and administering Sub-Q fluids.
Service areas include: Carmel Valley, Sorrento Valley, Del Mar, Solana Beach, Cardiff, Encinitas, La Costa, Leucadia, and South Carlsbad.

Give us a call to discuss the best plan for your pets' care and the most current prices for our services.